Livestock Feed
Committed to the best animal feed for three generations
Some of the Best Livestock Feed Available
Star Milling provides some of the best pig, cattle, goat, calf and hog feed available – all of which are medication/drug-free and made at our monensin free facility. 
Detailed product information and printable product sheets describing our livestock feed are below.
More products are also available on our Whole Grains page.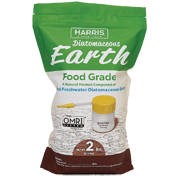 Harris Food Grade DIATOMACEOUS EARTH is composed of 100% ground freshwater diatomaceous earth with absolutely no additives or fillers. It is made in the USA and listed with the Organic Minerals Research Institute. A powder duster is included in the bag for easy application on animal feed.