About Us
Committed to the best animal feed for three generations
The Cramer family has been involved in the agriculture industry since the 1920s. Olin Cramer owned a 3,000 chicken egg farm in Walnut, California where he made his own feed. Star Milling Co. was purchased over 40 years ago with a goal of producing bulk chicken feed for his own birds. We've come a long way, and now feed 2.5 million chickens, as well as horses, fish, hogs, rabbits, dogs, cats, livestock, and birds.
The Cramer family is proud of the tremendous growth and success of the company. Yet more fulfilling is that the animal feed mill still functions on the principles on which it was founded. Bill Cramer, president and owner of Star Milling, said, "It's still family owned, with a personal commitment to quality and good manufacturing practices."
Bill's father, Richard, got his start in the egg business in the 1950s after graduating from college. In the 1960s he began producing feed for his own farms and other farms as well. In 1970, he bought Star Milling Co. in Perris, California. This modern commercial mill had been built about 8 years earlier and was in a great location where the family business could be relocated from the old mill in Anaheim.
Since 1970, the mill has continued to grow and diversify. In 1988, to expand their line, the extruder was put into place for the manufacturing of dog food, cat food, and commercial fish food. Many other additions to the mill have been made. They include new electrical and computer systems that increased automation and added storage in the form of large grain tanks for corn and warehouse additions for finished sack feed. A fully automated bagging system that uses a robot to palletize all the sacks was installed in 2002.
The animal feed mill continued to expand in 2013 to keep up with increasing demand. First, the extrusion system was upgraded to handle 20% more capacity. Later in the year, Star Milling acquired another feed facility in Southern California to ensure the infrastructure was in place for even greater expansion in the future.
In 2014, Star Milling was selected as a California Small Business of the Year by Assemblyman Medina for "serving the region for over 40 years" and "personal commitment to quality and good manufacturing practices." In 2018, a Hamer-Fischbein Model 1800 RBH automatic bagging system and RPM Basic Robotic Palletizer were installed at the mill to significantly increase the quantity of animal feed production.
Star Milling has the equipment and the technical knowledge to produce a wide range of feeds for many species that other suppliers lack. It isn't just the mill itself that produces the feed. The employees at Star Milling Co. are loyal, conscientious, and have a true concern for the customer.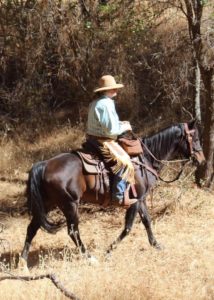 Stacy Kuhns
Sales Representative
Stacy has worked for Star Milling since March 1992. As a very experienced and active horse owner and rider, she brings superior expertise about equine nutrition to her position as a Star Milling Territory Manager. Customer service and good customer relations are very important to Stacy, and she's happy that the Star Milling family supports those values.
Stacy has been involved in the agriculture industry since 1978. Stacy has enjoyed being a 4H leader in Riverside County and teaching the new generation about the care and feeding of animals. She has also been involved with CSHA Trail Trial Program and ACTHA American Competitive Trail Horse Association.
Stacy is currently an executive board member of Backcountry Horseman of California where she is working to help keep trails open to all stock users. She enjoys packing with her animals in the backcountry when she's not at work.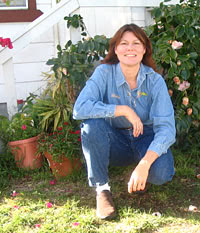 Robin Hoeflinger
Sales Representative
Robin has been in the pet/feed since 1976. She managed a bird store in 1980 while she attended Cal Poly Pomona where she received her Bachelor's degree in psychology.
She opened her own pet store and later went to work for a tropical fish wholesaler. She worked there for 13 years, selling fish to many Southern California pet stores. She has enjoyed working for Star Milling Company as a sales representative since 1995, and brings expertise in a wide variety of animals to the customers that she supports. Robin works with her sales team to bring innovation to the company.
Her favorite activity outside of work is to go on outings with her husband and two daughters.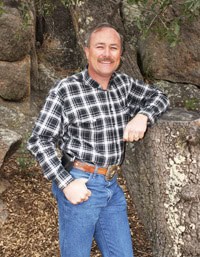 Gary Warren
Sales Representative
Gary is Star Milling's Sales Representative, covering the Arizona territory. He is a native of Arizona, born in Prescott, and has lived in many parts of the state.
Gary has always had ties to the agricultural way of life and enjoys the lifestyle. He was a member of the Prescott FFA Chapter where he held the offices of both Sentinel and President and learned about range management. Gary is a very active member of his community and is on the board of the 4H/FFA EXPO, Chamber of Commerce, Rotary, and Fire District Board of Governors.
His "herd" these days is made up of horses, cattle, dogs, and cats. In his off time, he and his family enjoy getting outdoors to explore and do some hunting, shooting, and camping.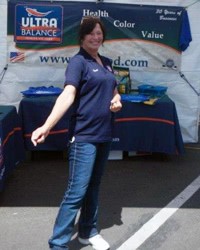 Iva Gaglione
Aquaculture Feed Sales Representative
Iva has been employed with Star Milling Co. since 2002 as the Aquaculture Feed Sales Representative for both commercial food fish farms and private pond and lake owners. In that role, Iva provides nutritional services to a wide variety of fish farms, including Catfish, Tilapia, Bass, Koi, Goldfish, and other ornamental type fish.
Iva is a director with the California Aquaculture Association, an association Star Milling Co. proudly sponsors and supports. Iva's love of animals has involved her in a wide range of activities related to livestock including animal husbandry, feed nutrition, and the manufacturing of quality feeds over the years.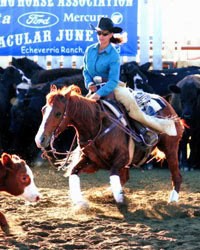 Sherry Hagemeier
Sales Representative
Since she was 19 years old, Sherry has shown horses in nine different events – her favorites being Reining, Working Cow Horse, and Cutting. She's also owned and operated a 300-acre ranch with large horse and cattle breeding operations. Her experience and community involvement is expansive. She was involved with UC Davis in writing the Horse Mastership Program, was a 4-H Horse leader for 3 years, was on the Board for Gold Country Cutting Horse Association for 10 years, and was the Sponsor Coordinator for both the Auburn Wild West Stampede and the Truckee Rodeo. For the last 10 years, she and her husband have produced rodeo, barrel racing, and cutting events.
Sherry also has many passions outside of her equine experience. She ran a wildlife rescue for ten years and has raised two sons and 63 foster children. "Time on the ranch helped them learn that life was special and not painful." Sherry is the Northern California sales representative for Star Milling Co.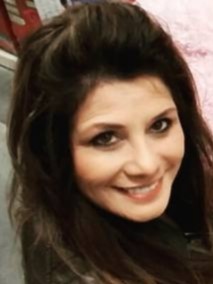 Rebecca Walker
Office Manager
Rebecca joined the Star Milling team in 2022 and works as the Office Manager, overseeing the Customer Service department. Previously, it had been her pleasure to work in Customer Service for over 20 years. She enjoys meeting people, interacting with them, and sharing smiles. Rebecca's motto is that Customer Service is an "experience" that creates an opportunity to give customers your best and earn their loyalty.
Rebecca is a huge cat lover and currently has 3 adopted fur babies that walk all over her. Her favorite people call her Wife, Mom, and Nana. She enjoys lazy weekend with her family filled with love and laughter. She also loves exploring Temecula Valley by taking a challenging hike or from above in a hot air balloon ride.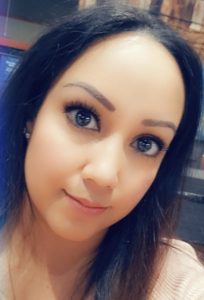 Raquel Rodriguez
Accounts Receivable
Raquel has been employed with Star Milling since 2016 and works as an integral part of the team handling accounts receivable and collections. She is ambitious, driven, and likes to keep busy at work dealing with customers. Raquel is always eager to learn new things and meet new challenges.
Raquel is married to her lovely husband and has two beautiful daughters and a small dog. Family time is very important to her. She spends her free time painting, watching movies, listening to music, and enjoys going out to casual spots for fun.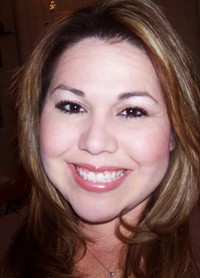 Monika Garcia
Customer Service Representative
Monika really enjoys her job as a Customer Service Representative and has been with Star Milling since 2012. Prior to joining the team, Monika had many years of experience working in the areas of Customer Service and Billing. Monika enjoys getting to know customers on a daily basis. As an experienced pet owner, she enjoys helping her customers order high quality animal feed from Star Milling. Monika's top priority is working with customers to ensure they get quality, friendly service every time.
Working for this family-owned business runs in her family also. Her father, Tito Marquez (now retired), worked as a driver at Star Milling for over 15 years. Tito knows all the employees and many of the Star Milling customers.
Outside of work, Monika enjoys spending time with her family, her husband David and their daughter Briyanna. She is a certified Disney fanatic and loves to travel.  Monika also enjoys music and concerts as well as creating new memories with family and friends.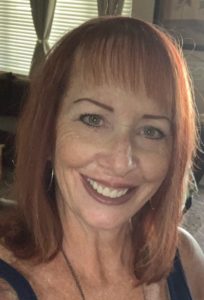 Julie Jillson
Customer Service Representative
Julie began working at Star Milling in February 2020 and enjoys interacting with customer interactions while continually expanding her knowledge of the feed business. She is committed to providing excellent customer service to both internal & external customers, and believes it is critical to keep a positive attitude and treat other as she would like to be treated. Julie has many years of experience in the customer service field, and was previously employed with Nestle for 18 years in the food industry.
Julie enjoys creating beautiful succulent arrangements and gardening in general, quad riding/camping in Ocotillo Wells, taking yearly trips to new destinations with her husband Rick, and spending quality time with family and friends. Julie is mother to 4 grown children, two spoiled dogs, two sulcata tortoises, and absolutely loves being a Grandma to her 8 exceptional Grandchildren. You will often find Julie rockin' out to AC/DC music.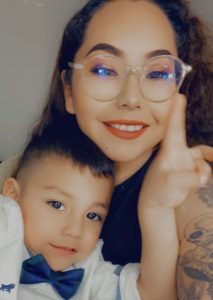 Adriana Martinez
Customer Service Representative
Adriana started working at Star Milling in March 2019 as the Receptionist. She has a bachelor's degree in health management and worked her way through school in various retail jobs. In February 2021, Adriana was promoted to the Customer Service department. She enjoys interacting with customers,  assisting them with their orders, and troubleshooting any issues with them.
One of her favorite things to do is spend time quality time with her family when she's not at work. Adriana enjoys cooking and has fun hosting cook-outs for family and friends. She also loves taking spontaneous small trips, especially to her favorite place – Six Flags.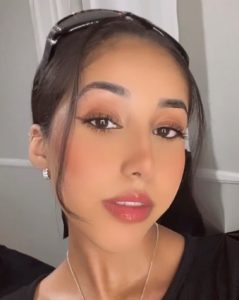 Jaquelyn Castro
Receptionist
Jaquelyn is the lovely voice you hear on the line when you call Star Milling. She is the Receptionist and joined the team in 2021, right after graduating high school. Jaquelyn is friendly, outgoing, and enjoys meeting new people. She is, of course, an animal lover and is obsessed with her adorable Maltipoo named Lexy. In her free time she likes to relax at home and watch movies with her pup and boyfriend.
Star Milling Co. is dedicated to producing fresh, wholesome feed for all of your animals. We are proud to operate a drug free feed mill, never blending antibiotics into our feeds. Our monensin free facility also offers non-GMO and Certified Organic poultry feed under the brand Simplicity Organics.
Star Milling Company and its brands have been distinguished by the quality and safety of its animal feed products since we began operations more than 45 years ago. As a U.S.-based manufacturer of quality feeds for all your animals' needs, we know exactly what ingredients go into our products, and what does not, to produce antibiotic free equine feed and other superior animal feed.
Star Milling is a certified Safe Feed/Safe Food facility, under the standards of the Facility Certification Institute (FCI). FCI is an internationally respected and recognized third-party certification provider. We are a dedicated antibiotic/medication/drug free feed manufacturer as this adds to the safety of all our family of feeds including feeds for horses, poultry, livestock, fish, dogs, cats, and more.
We are a small business that takes pride in doing business the right way – by treating our customers and employees fairly, while providing superb feed and customer service. Star Milling's employees strive to follow these core values in everything they do:
Integrity

 

– of our people and our products.
Accountability

 

– to our customers and our team members.
Respect

 

– of our customers, each other and our competitors.
Service

 

– to our customers and each other
Innovation

 

– adaptability of our business and the passion of our employees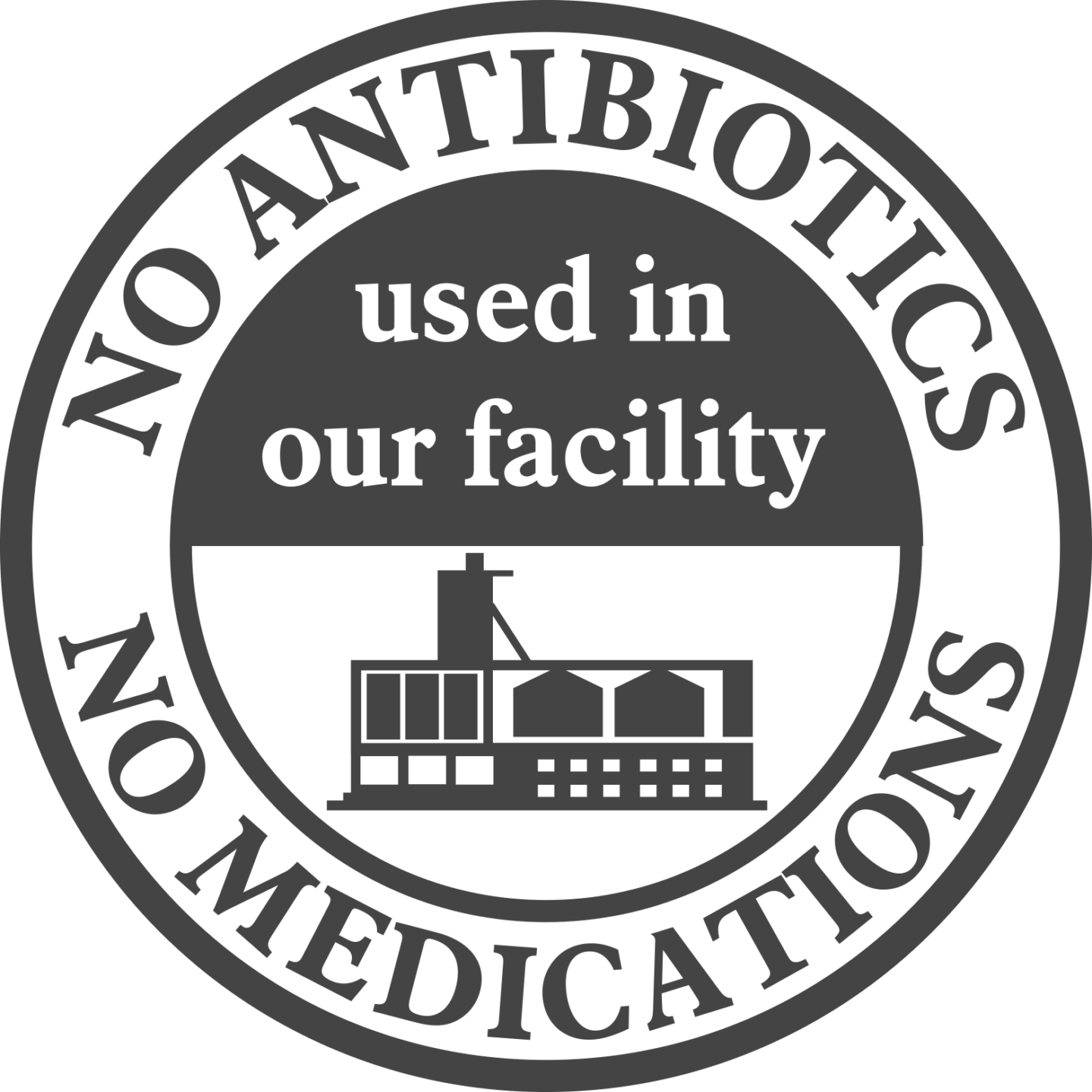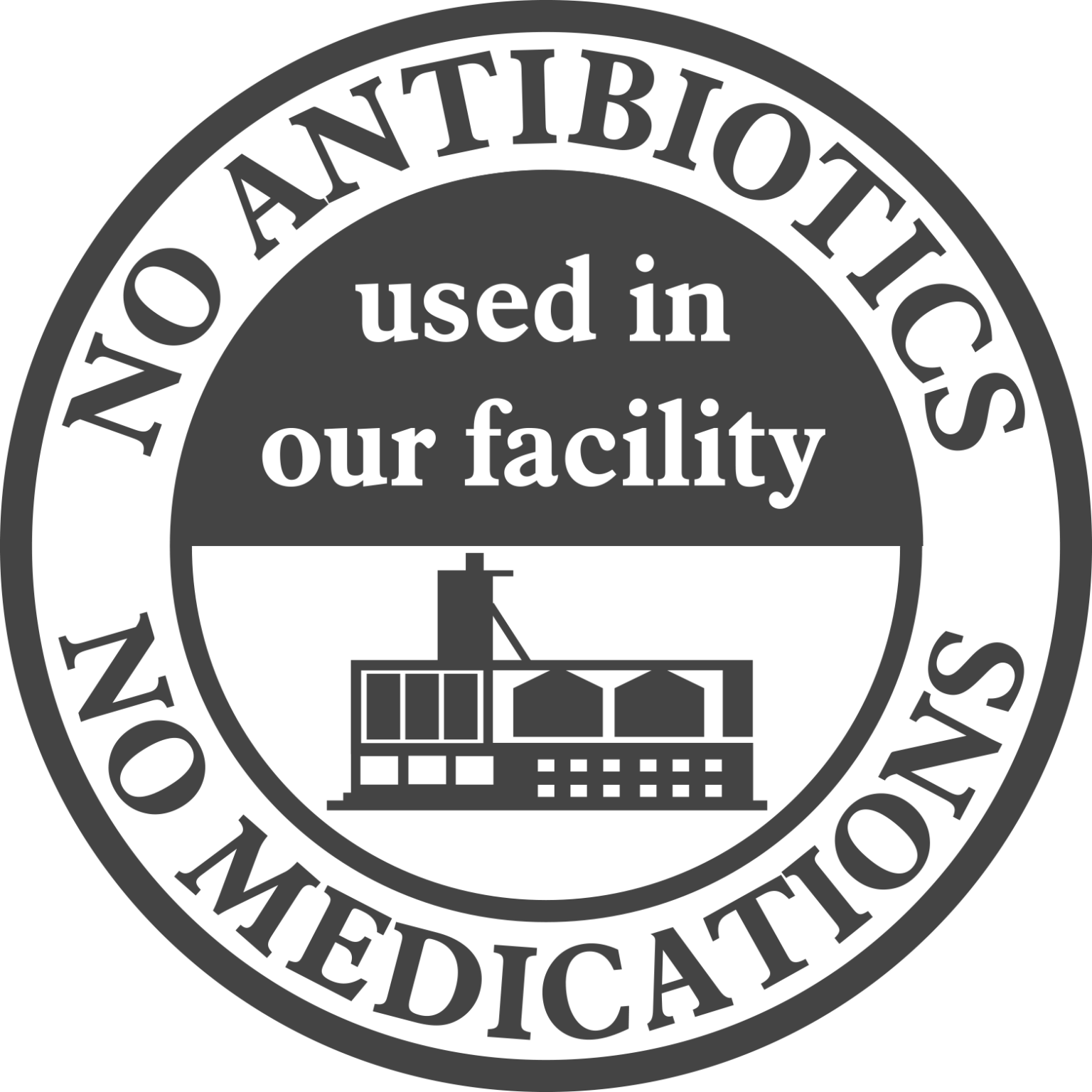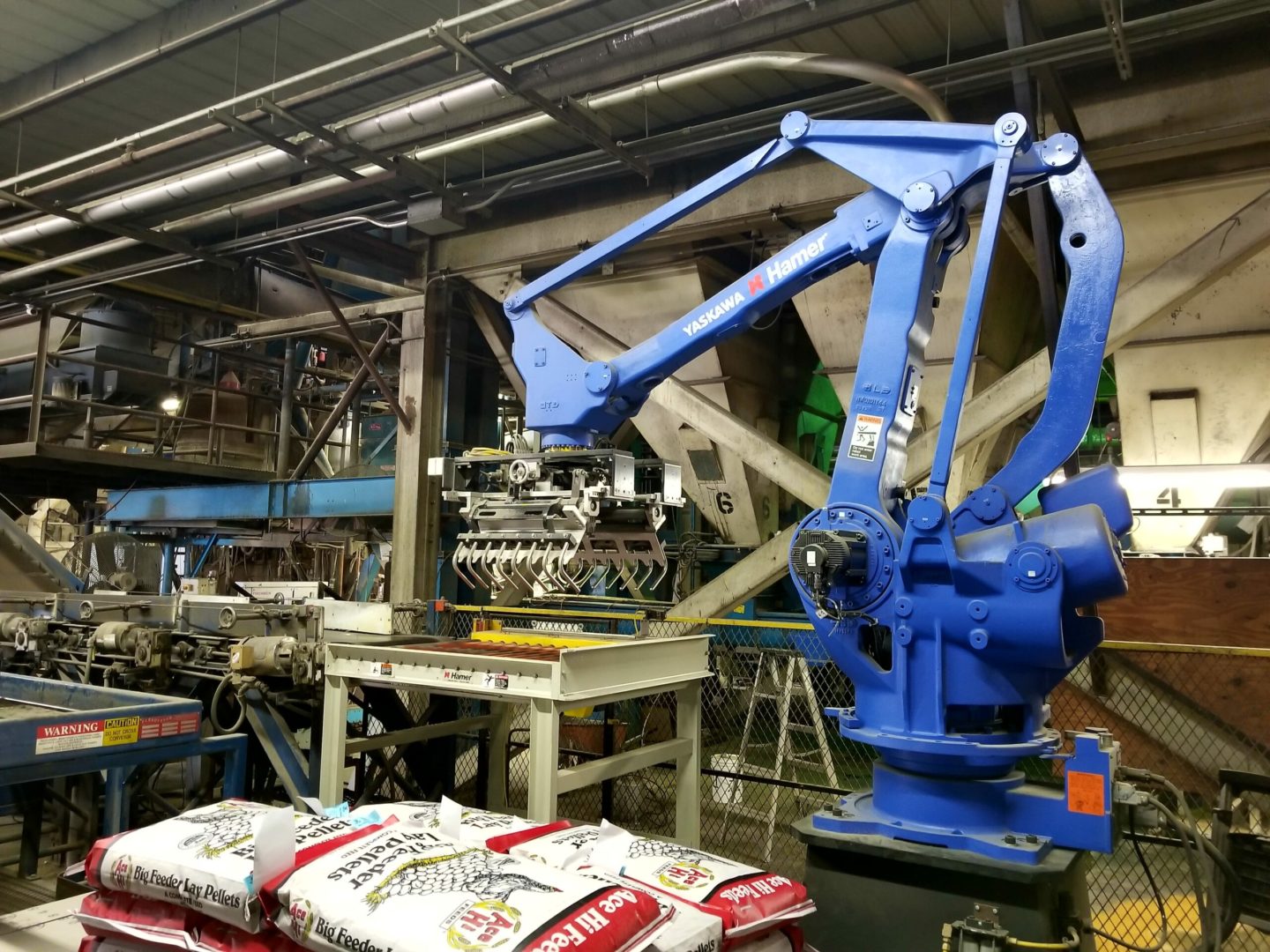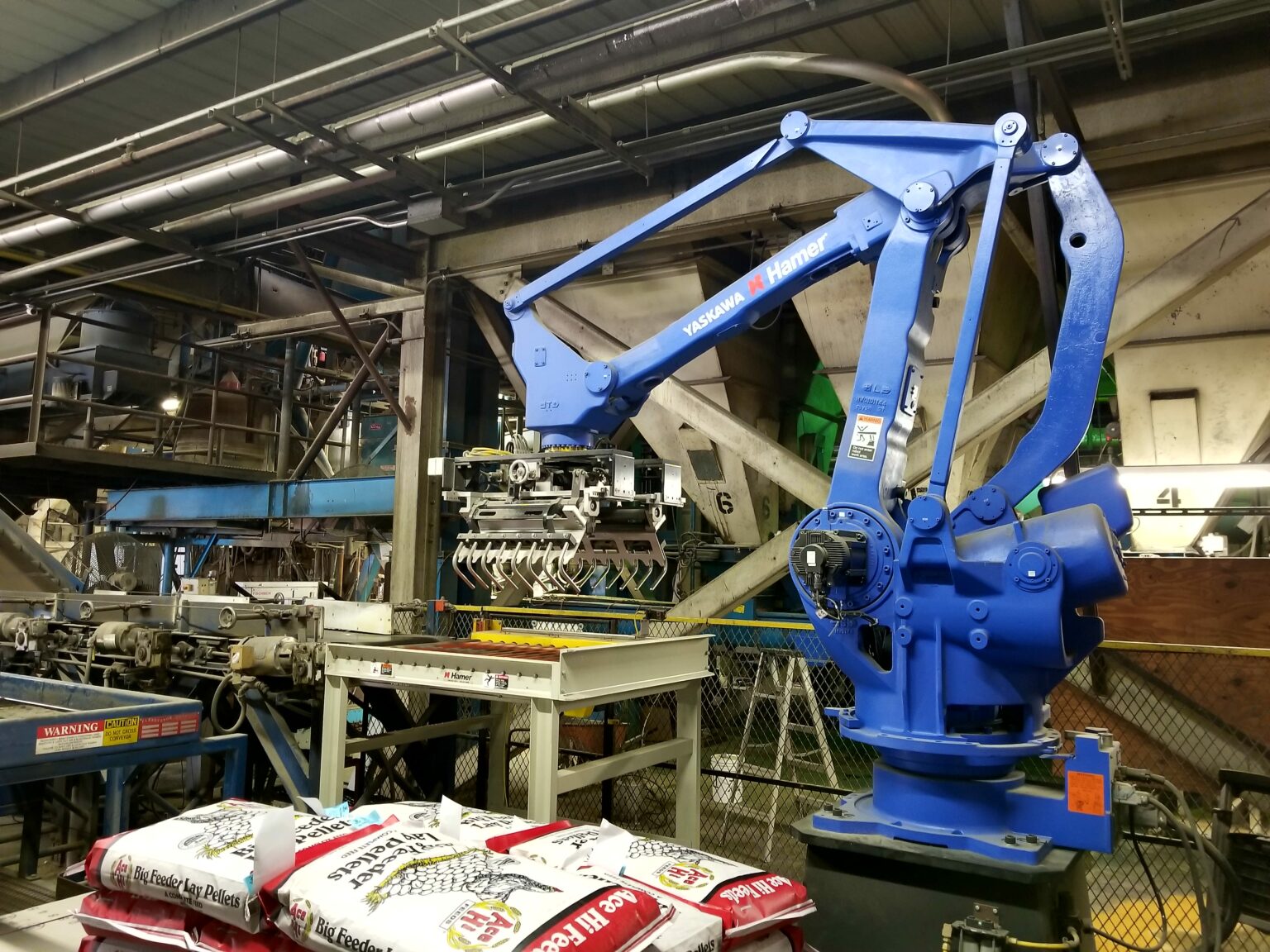 The Star Milling feed mill has been a fixture of the Perris landscape for more than 40 years, serving as a landmark and connecting commuters and travelers for generations along the I-215 Freeway from Riverside to San Diego.
Situated on main BNSF artery, the rail line spur into the Star Milling facility has been the primary means of bringing raw ingredients to the mill – corn, soybean meal, oats, barley and other ingredients. Fast, direct shipment of the ingredients to our animal feed mill has helped assure the high quality of feed we have manufactured for more than 40 years.
The mill is a one-stop shop for feed manufacturing. The facility includes an extruder, two pellet mills, a grain cleaner, roller mills for making rolled barley grains, a mixer for pigeon and wild bird feed, and a small bagging line for small packaging flexibility. We never blend antibiotics into our feeds and Star Milling is a Monensin-free facility.
Our employees know the production operations inside out; the average length of time with Star Milling is 10 to 15 years, and some employees have been with us 20 or more years.
The warehouse holds tens of thousands of bags of horse, hog, poultry, commercial fish food, and more. Our labels include Integrity, Kelley's, Ace Hi, Ultra Balance, and also private label manufacture for other companies.
At the end of the process is the loading dock, where Star Milling company drivers and trucks deliver feed directly to feed stores. Our drivers provide excellent customer service; many have been with the company 15 years or more and we know our customers and their individual needs.
In short, the raw ingredients delivered to our facility are produced to become wholesome feed for a wide variety of animals. You can be assured of quality and healthy ingredients, because we know exactly what is going into every bag.
We have more than 40 years of experience manufacturing high quality, safe, and nutritious animal feed. Star Milling Company private labels custom formulations for numerous major brands of feeds, pet foods and commercial fish food. We operate a Safe Feed/Safe Food facility under the standards of the Facility Certification Institute (FCI). Our facility is also Monensin-free and we do not blend antibiotics, anthelmintics, coccidiostats, or ionophores into any of our feeds.
One of the benefits of using Star Milling Co. as your producer of fine animal feeds is our ability to create many different formulations. Our automatic bagging system and robotic palletizer allow us to efficiently mass-produce pelleted, extruded, and textured feeds.
Star Milling Co. has strong relationships with many packaging manufacturers and would be glad to assist you with the private labeling process.
We can ship your product anywhere in the United States. Star Milling is also currently shipping products internationally to Japan, Mexico, Philippines, and Malaysia.
We would love to work with you! Give us a call for more information.