Rabbit & Small Animal Feed
Committed to the best animal feed for three generations
Some of the Best Small Animal Feed Available
Star Milling provides some of the best small animal feed available, like our antibiotic-free rabbit food and pellets for pot belly pigs and guinea pigs.
Fully-detailed product information and printable product sheets for all of our small animal feeds are available below.
About Our Small Animal Feed
A rabbit, guinea pig, or mini pot bellied pig can be a great addition to any family. These furry little critters are loved by young children and adults alike.
It is important to provide your pets with proper nutrition to ensure they live long and healthy lives. We are not just feed producers at Star Milling, we are animal lovers. This is why we are committed to producing the highest quality feeds for your small animals.
Star Milling feeds contain appropriate levels of protein, fat, and fiber that are vitamin and mineral fortified to keep your pet healthy.
Our extruded rat and mouse feed has optimum energy conversion from mixed seeds, which provides maximum nutrition.
Our rabbit food has high fiber content and the vitamins and minerals they need to keep their digestive tracts working. Not sure what to feed rabbits? Contact us and we'll be happy to answer your questions.
We understand how important your small pets are to your family. That is why we are devoted to providing the feed necessary to keep them healthy and happy for many years to come.
Please click here to find a dealer near you.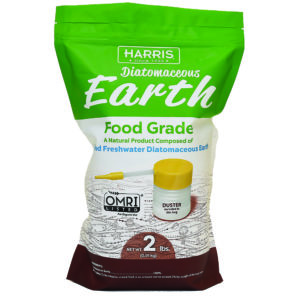 Harris Food Grade Diatomaceous Earth
Harris Food Grade DIATOMACEOUS EARTH is composed of 100% ground freshwater diatomaceous earth with absolutely no additives or fillers. It is made in the USA and listed with the Organic Minerals Research Institute. A powder duster is included in the bag for easy application on animal feed.