Poultry Feed
Committed to offering the best chicken food supply for three generations
High Quality Chicken Food & Poultry Feed
Star Milling Co. produces wholesome and high quality poultry food for chickens, turkey and waterfowl.  We have specifically-formulated products for many stages and uses of poultry, including chicks, layers and broilers.  We carry many forms of chicken food including lay mash, lay crumbles, and lay pellets for layer hens.
Looking for where to buy the highest quality chicken feed? We operate a Monensin-free facility and are proud to never blend antibiotics, anthelmintics, coccidiostats, or ionophores into any of our feed.
Detailed product information and printable product sheets about our poultry feed and chicken feed brands are below.

Our simple feeds are listed on the Whole Grains page.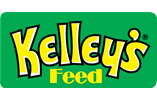 Star Milling Egg Cartons
available in boxes of 12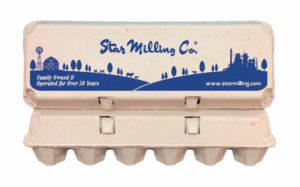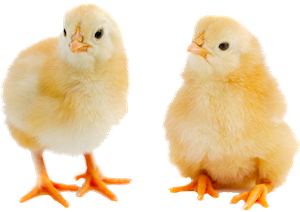 Star Milling Chick Boxes
available in single count or boxes of 50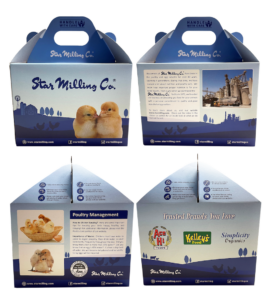 Looking for the Best Chicken Feed for Layer Hens?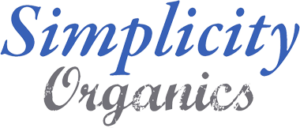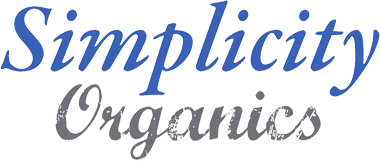 Wholesome and Organic Poultry Feed
Certified Organic
Non-GMO
Manufactured in California
… it really is this simple
CHECK OUT THE SIMPLICITY ORGANICS WEBSITE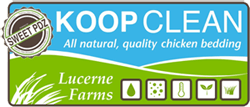 KOOP CLEAN is an all-natural, quality chicken bedding consisting of a chopped blend of hay & straw, combined with the unique odor neutralizing ingredient, 'Sweet PDZ'. This special blend will keep your coop fresh and dry and leave your flock happy and healthy.
About Our Poultry Feed for Chickens, Turkeys & Waterfowl
Star Milling has been heavily involved in the poultry industry for more than 80 years. In fact, Star Milling was initially purchased by the Cramer family to produce chicken food for their own layer hens for egg production.
We've learned a lot about nutrition since we first started producing poultry more than 40 years ago. Our drug free feed mill manufactures bulk chicken feed without the use of antibiotics or medications. We believe our Safe Feed/Safe Food Facility, combined with our quality ingredients, is why we offer the best chicken food available. We also now have a line of organic chicken feed called Simplicity Organics.
People keep feeding Ace Hi, Kelley's and Star Milling feeds because we understand how important proper nutrition is for your poultry. Our products contain only the finest quality grains, are all natural, and do not contain hormones.
Whether you raise your birds for show, commercial production, or companionship, our chicken layer feed will provide proper nourishment and optimize egg production.
Find a Dealer near you to purchase our branded Ace Hi, Kelley, and Star chicken feed.
Looking for more information?