Horse Feed
Committed to the best horse feed for three generations
Wholesome & High Quality Antibiotic-Free Equine Feed
Star Milling Co. produces wholesome and high quality horse food. We offer products under the Integrity, Ace Hi Feed, Kelley's Feed, and Star Milling Co. brands. In addition to general equine feed and whole grains, we offer specialty products for miniature (mini) horses, mini mules and donkeys, mares and foals, and performance horses.
We operate a Monensin-free facility and are proud to never blend antibiotics, anthelmintics, coccidiostats, or ionophores into any of our horse feed.
Detailed product information and printable product sheets describing our horse feed are below.
For simple grains to supplement your horses' feed, visit the Whole Grains page. 

Check out our Testimonials page to see what people are saying about Integrity horse feed.
CHECK OUT THE INTEGRITY HORSE FEED WEBSITE
Nature's Bedding Medium Flakes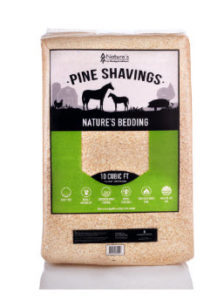 Soft and fluffy shavings – expands well to create the most comfort for your horse
Considered to be the highest quality shavings anywhere in the USA
Also safe for rabbits, guinea pigs & other small animals
Nature's Bedding Pellets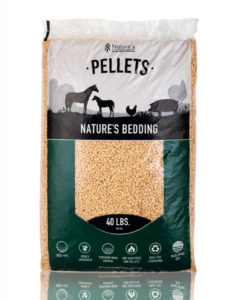 Most absorbent bedding product – expanding up to 6 cu. ft. per bag
Use 4-5 bags for a thinner bedding & 6-8 bags for a thicker bedding
Superior odor control against urine
Also recommended for rabbits, chickens and other small animals
Standlee Teff Grass Hay Pellets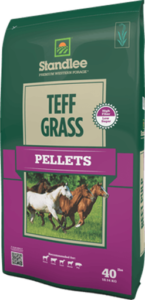 Premium Teff Grass Pellets are high density, ¼ inch pellets of forage that are low in sugar, high in fiber, and highly palatable
Recommended for horses that are sensitive to sugar and starches
For horses that suffer from disease conditions like Insulin Resistance, Cushings, Tying-up Syndrome, or who are overweight
At Star Milling, our priority is to provide optimum equine nutrition for your animals. Our horse food is designed for peak health and vitality. Whether your horse is a mini horse, a young foal, a performance horse, a mare or an older horse living an easy-going life, Star Milling has a feed that will fit the specific needs of your horse.
There are many factors to consider when choosing a horse feed such as breed, exercise level, health, and age. The options can be overwhelming, and the information can be confusing.
All of our horse feeds are formulated under the guidance of Dr. Robert Bray, Ph.D. Dr. Bray, the consulting equine nutritionist for Star Milling Company, developed our Integrity line of horse feeds. He has more than 40 years of experience with horses. Dr. Bray's Corner offers an abundance of information on equine nutrition to help you provide your horses with the care they need.
As an equine feed supplier, we provide nutritionally balanced meals for horses of all ages, exercise levels, and health conditions. You won't need to adjust or experiment with various types of feeds when you use Star Milling products. Our horse feeds are scientifically balanced to fit the needs of your horse.
Star Milling Company and its brands have been distinguished by the quality and safety of its animal feed products since we began operations more than 40 years ago. As a U.S.-based equine feed supplier, we know exactly what ingredients go into our feeds; we are proud to provide antibiotic free equine feed.
Star Milling is a family-owned animal feed mill. Our pets, and those of our employees and friends, all rely on Star Milling products to provide safe, high quality animal feed.
Looking for more information?